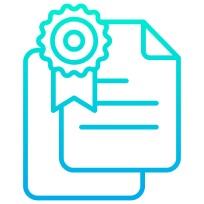 Module 2
Regulation
Module 2 of this web platform describes the regulation of E-commerce. This module contains the laws related to setting up and developing an e-business: the E-Commerce Law No. 284/2004, the Internal Trade Law No. 231/2010, the Consumer Protection Law No. 103/2003, the Personal Data Protection Law No. 133/2011, as well as all the other information needed to start an E-commerce shop.
In this module you will be able to view Web Tutorials that show in an interactive way how to set up a company that will use the E-commerce tools, how to sell at national and international level, how to protect consumers and what laws are related to starting and running E-commerce.
The module also contains recommendations for ways of marketing online, interaction with buyers, the content of the webpage used for E-commerce, how to organize the activity, etc.
Module 2 consists of:
Web guides explaining E-commerce regulation.
Laws that regulate and are necessary when operating in E-commerce.
Documents and procedure for setting up an E-commerce company.